The long awaited grand opening for the disc golf course at Little Mulberry Park was a huge success!  For the Grand Opening tournament, 95 players showed up to test their skills on the heavily wooded course.  In the end, a score of 51 took first place in the Pro/ Open division with par set at 59.  Feedback on the course condition and design was overwhelmingly positive.  Course signage and the dual concrete tee pads on each hole were also praised as top notch.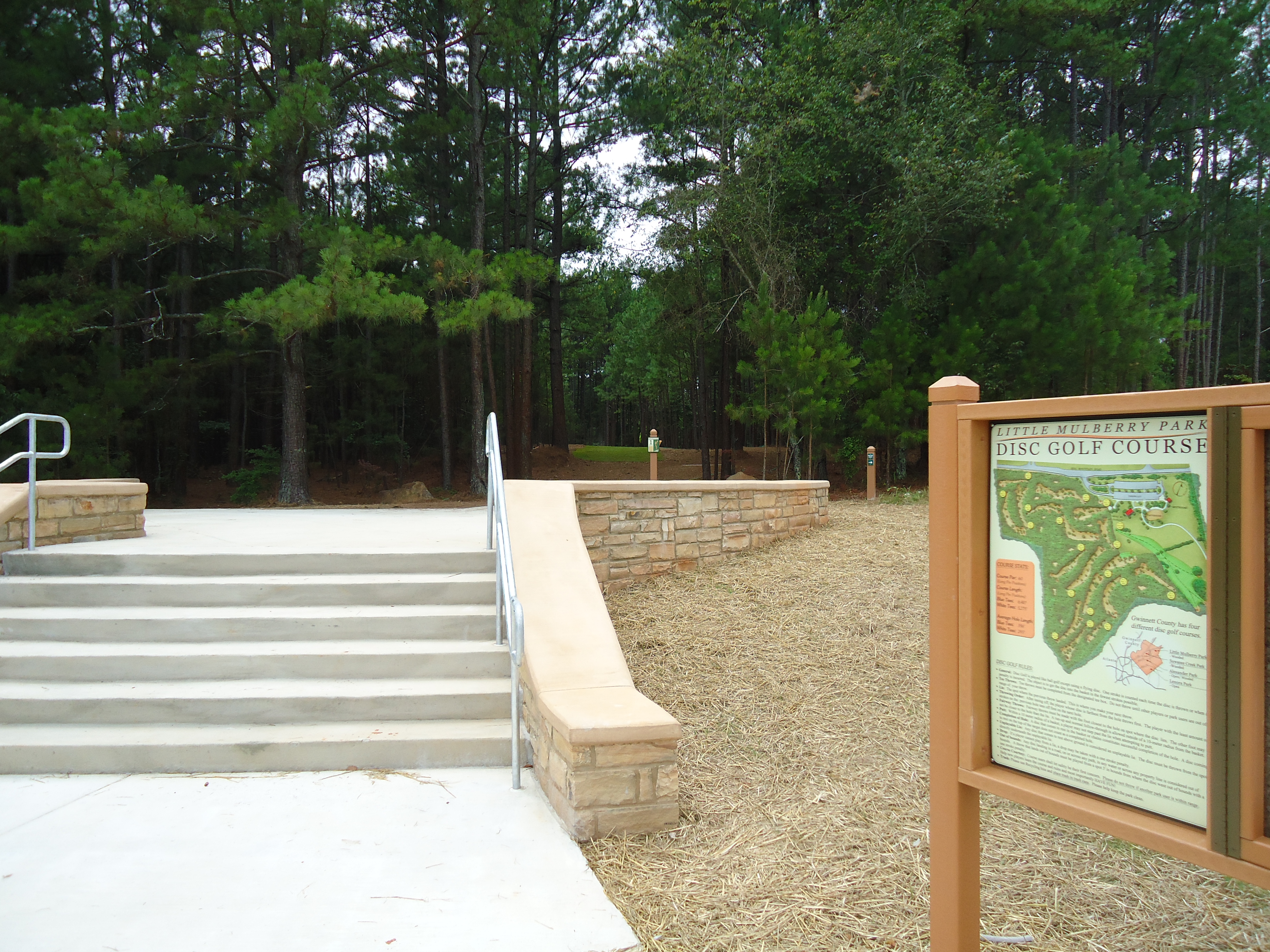 HOLE #1 GATHERING AREA AND KIOSK SIGN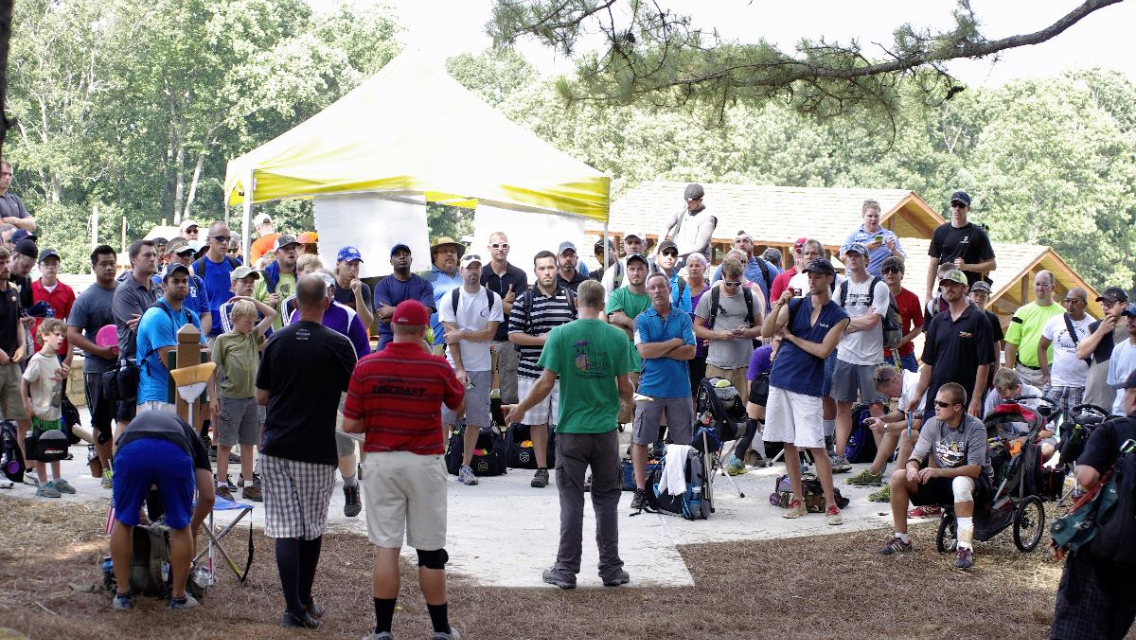 ADDRESSING THE PLAYERS BEFORE THE START OF THE TOURNAMENT. (PHOTO BY M. ESTES)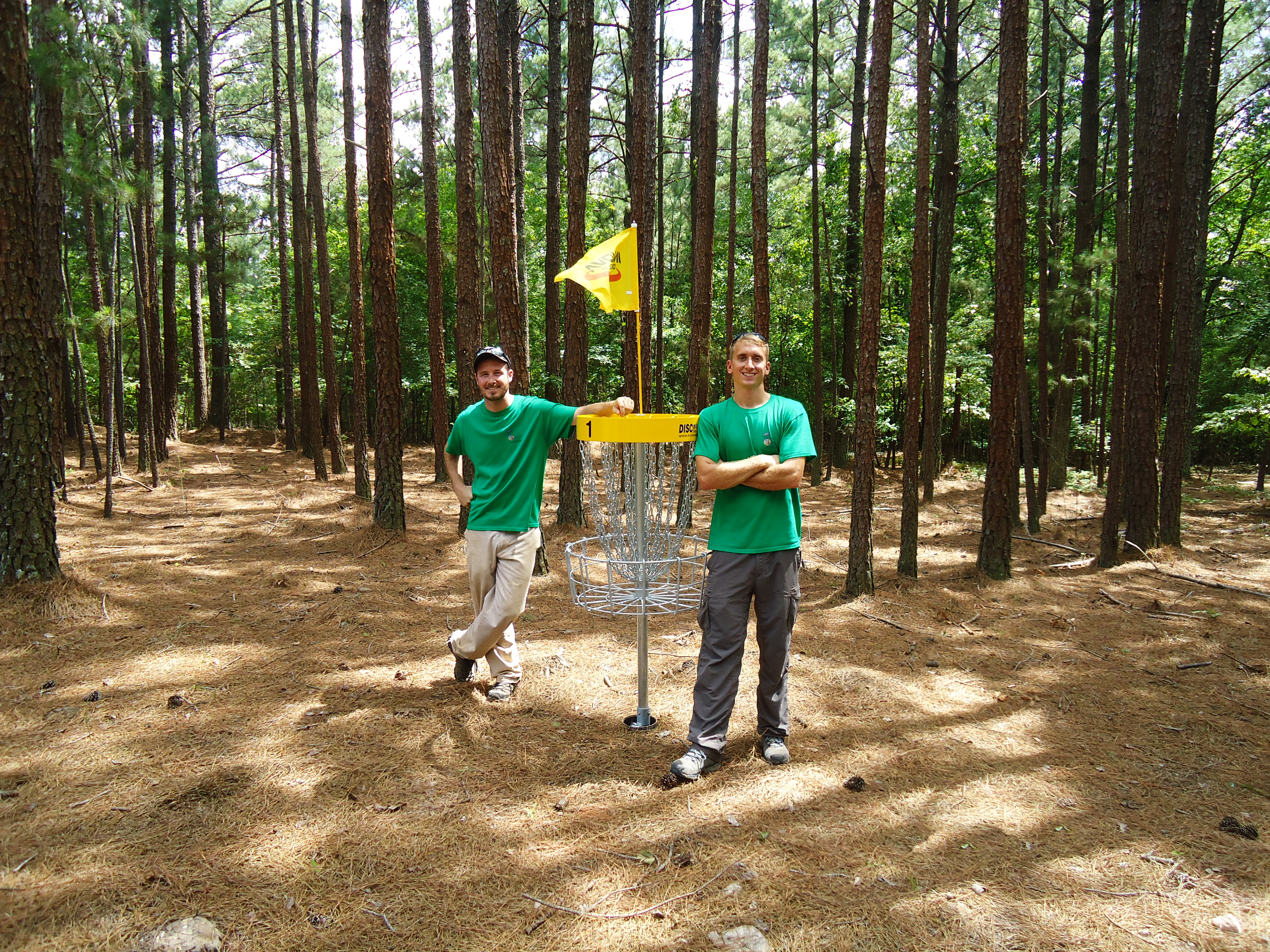 R. HARRIS AND R. FICKEL ON HOLE #1 GREEN.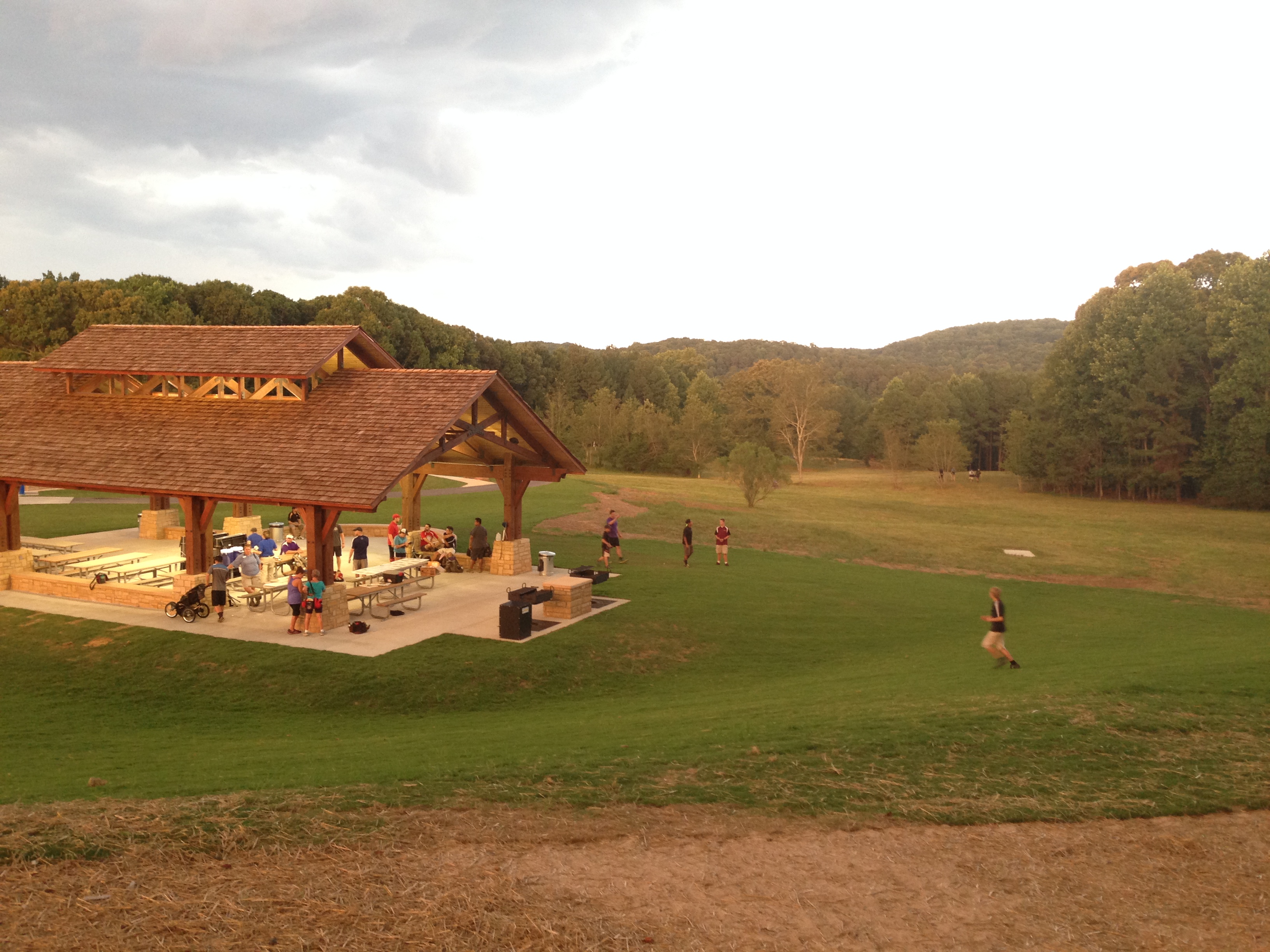 FRESH SOD ON #8 GREEN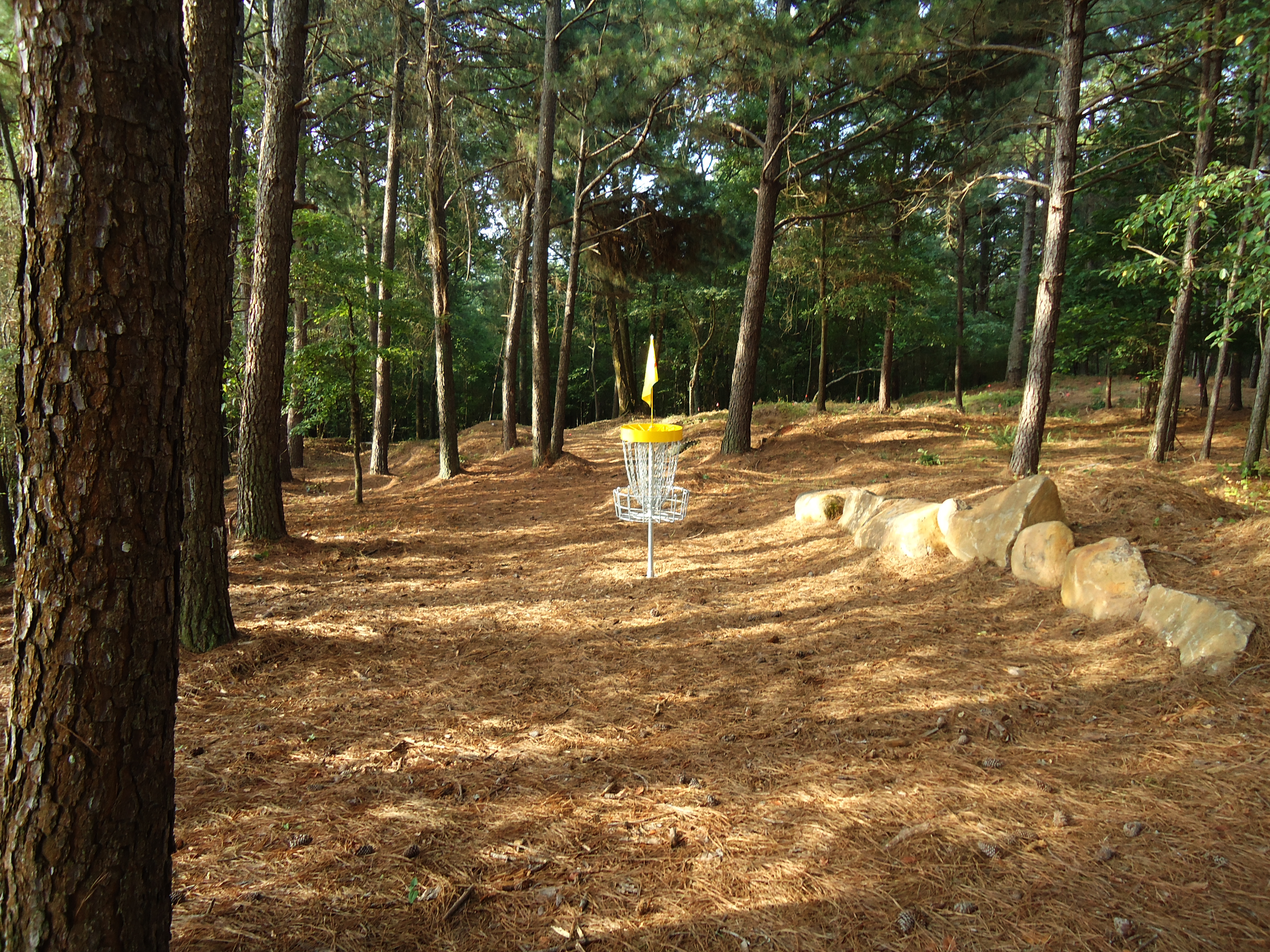 HOLE 18 GREEN LOOKING TOWARDS TEE.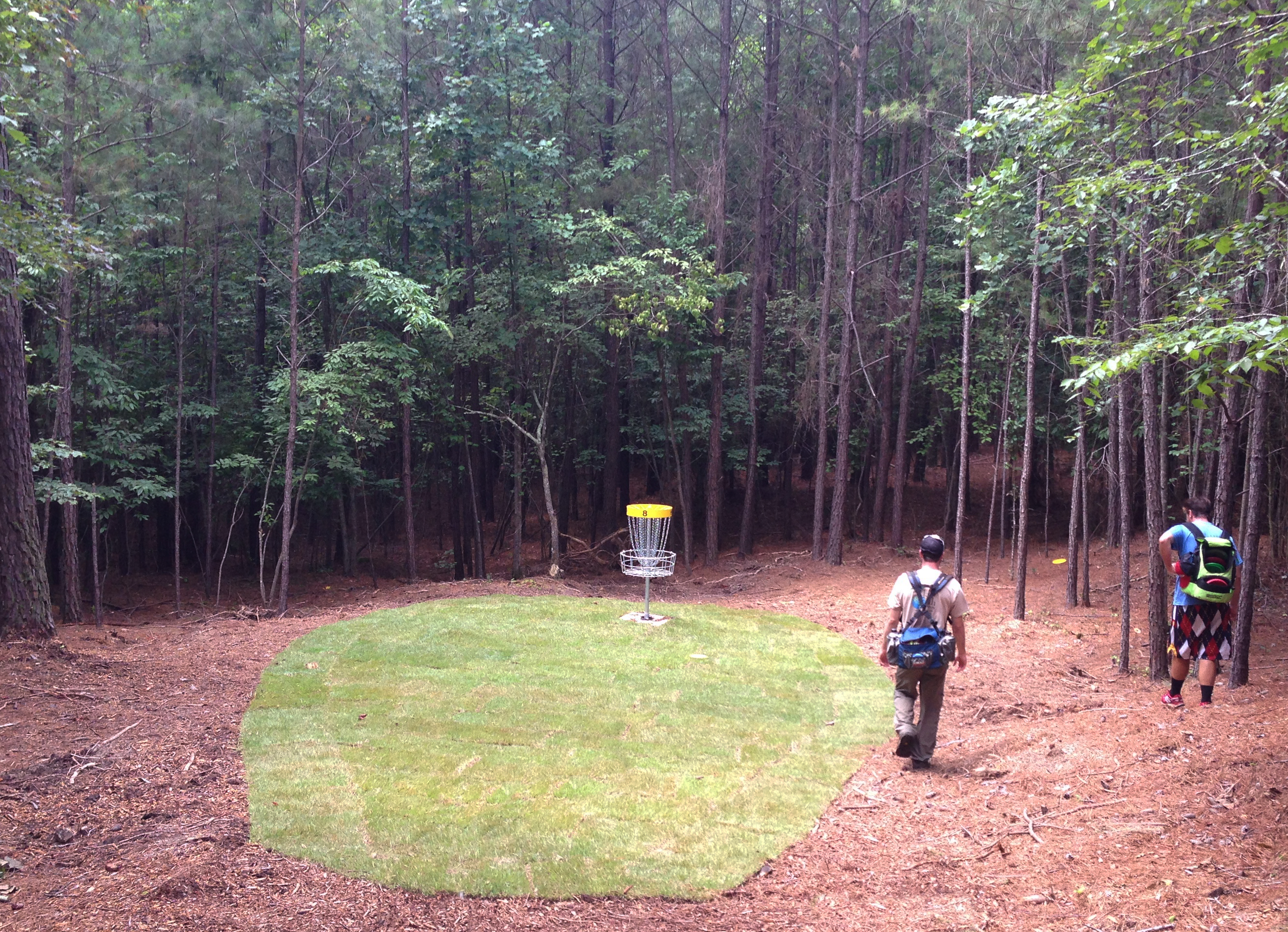 FRESHLY LAID SOD ON #8 GREEN.