We were tasked with converting a struggling lawn area into a hardscape patio.  We constructed a 12″ retaining wall on the low side of the patio, then installed a 280 s.f. dry lay flagstone patio.  The  retaining wall was then faced with mixed stack fieldstone and the patio joints filled with polymeric sand.  The end result is a lovely patio space that fits nicely into the existing setting.  More decorative walls and plantings to come this Spring!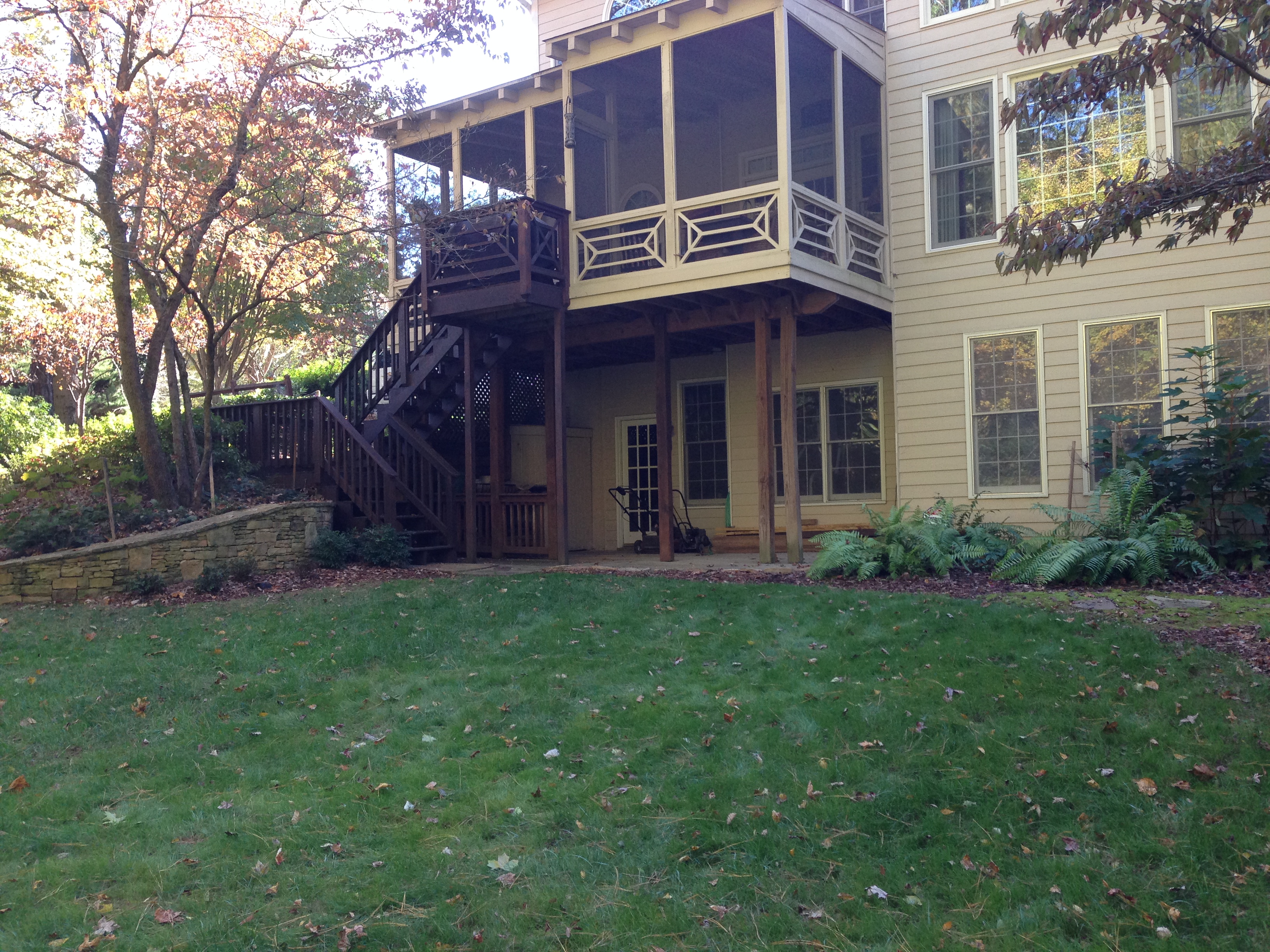 Before photo of the struggling, shady lawn area.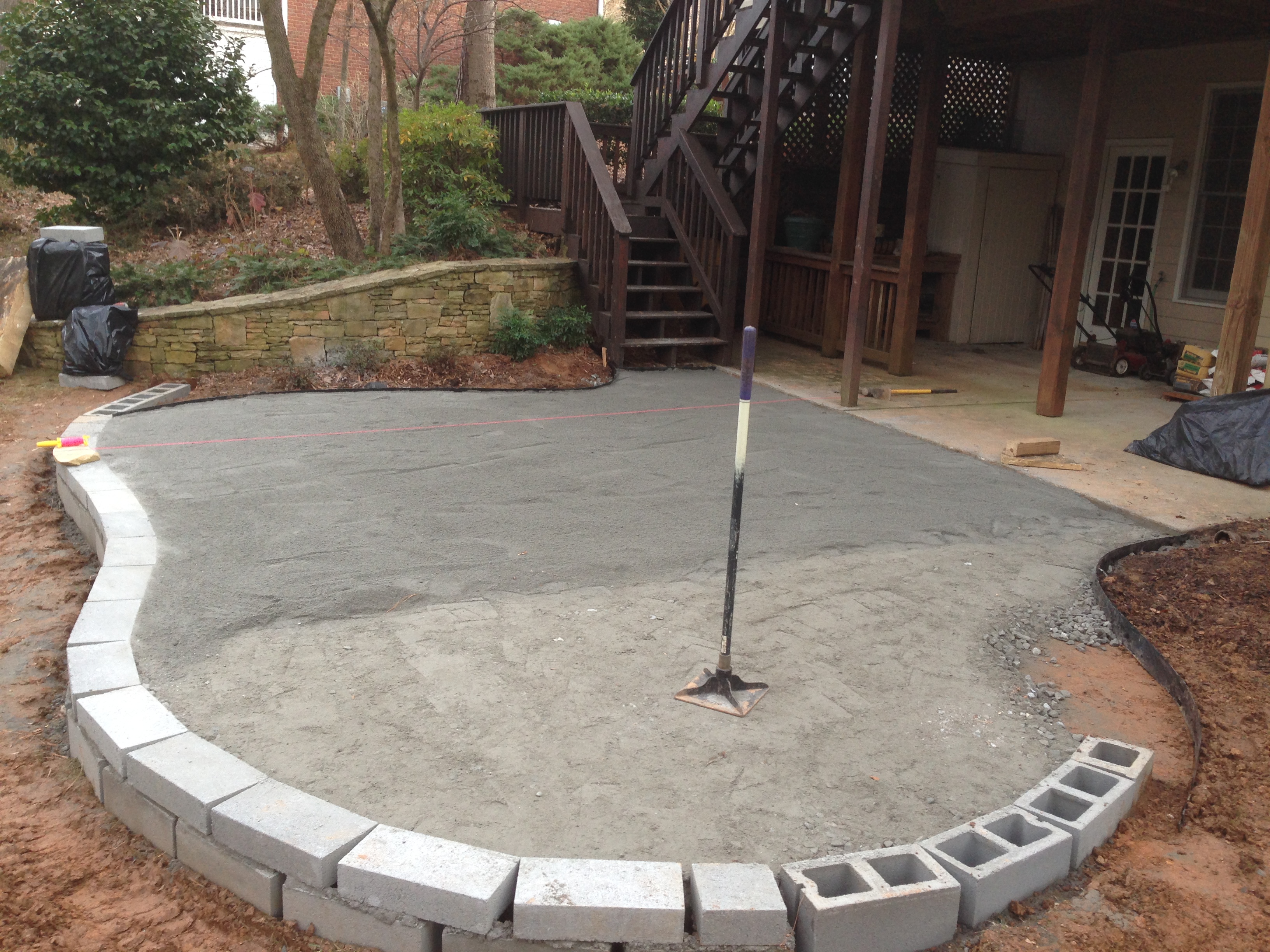 Getting the base in for the patio.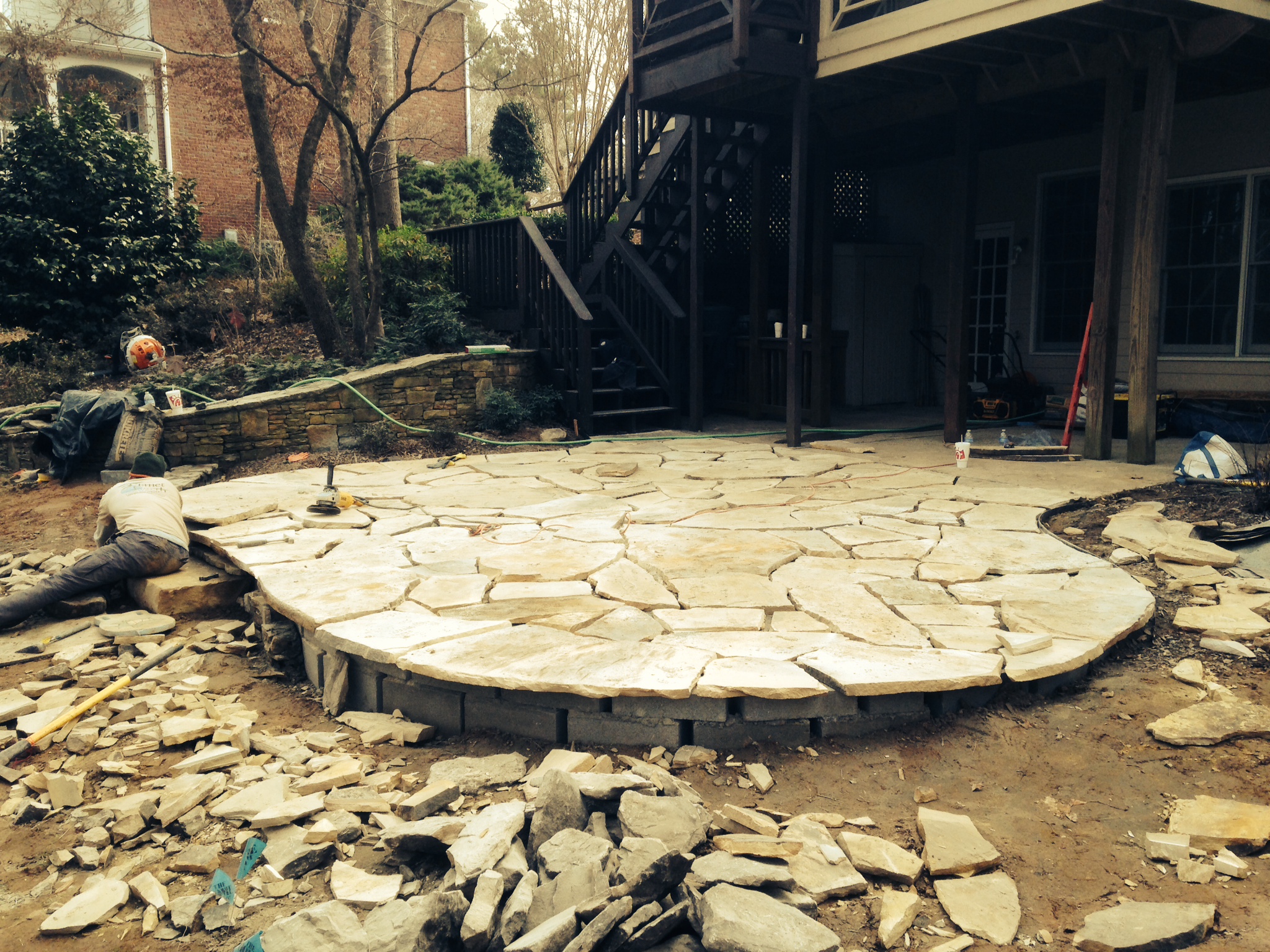 The messy part...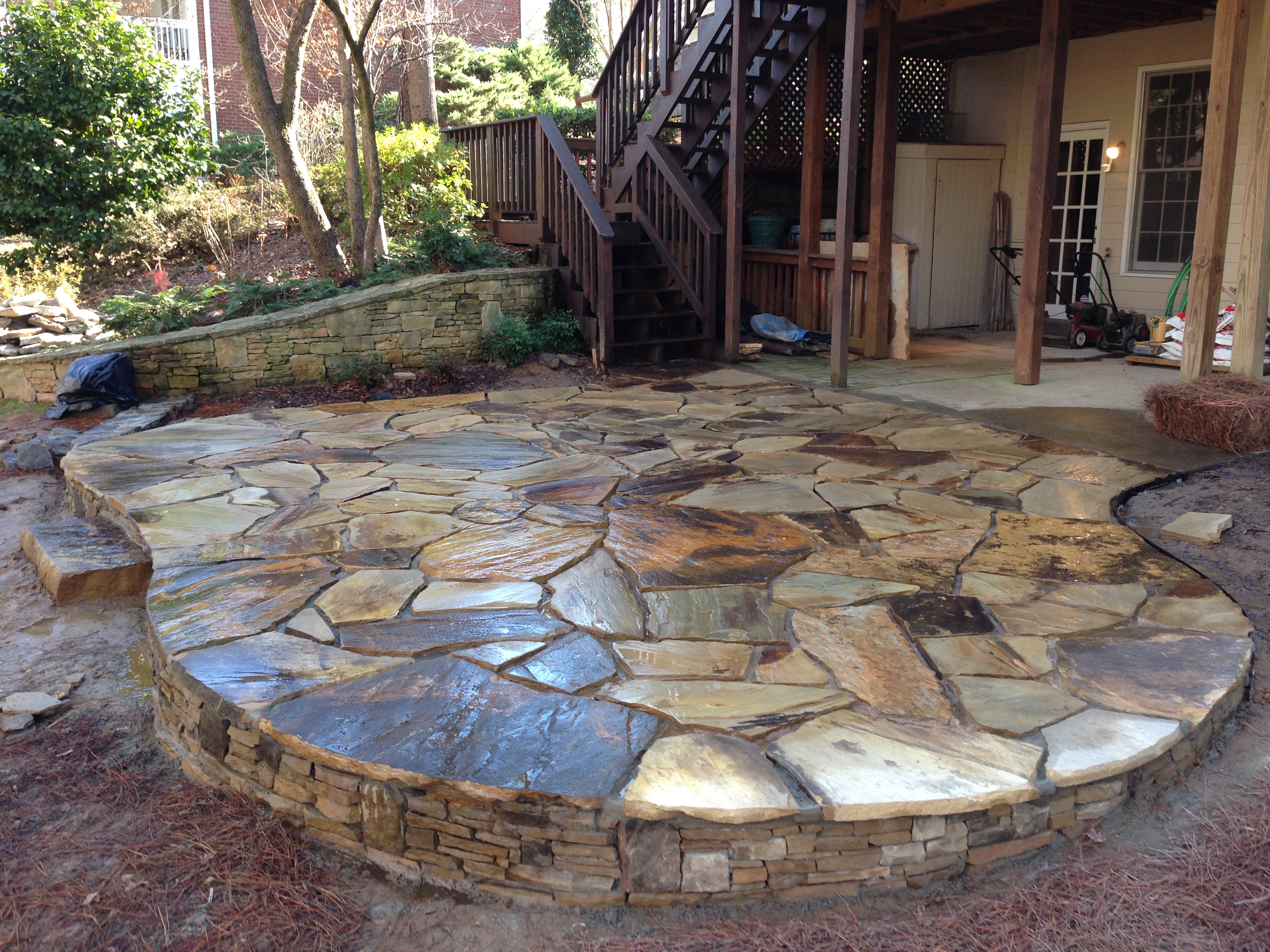 The finished patio. Some beautiful stones we had to work with!